Electrical installations function reliably with regular maintenance and monitoring.  Planned preventive maintenance ensures lower costs, catching problems before they become crises. 
Our integrated approach to maintenance and monitoring ensures that electrical and power systems remain stable — from electrical installations and power management, to power generation and data storage. 
Our commercial electrical contractors perform preventive maintenance on building-wide electrical systems and equipment, through a range of planned maintenance, monitoring, and testing activities for mechanical operations and energy management systems. We pay attention to the details, so you don't have to.
When the possibility of power system failure is unthinkable, Unity's expertise in mission-critical power protection provides reliability and peace of mind. With a long track record of mission-critical system work for airports, public facilities, telecommunications operations, and industrial sites, we ensure that business operations can remain running 24/7, and 365 days of the year.
Our electrical technicians can recommend the best arrangements for mission-critical infrastructure and installation, including the installation of generators, transfer switches, and distribution systems. We provide support services such as monitoring and measurement for power supplies to ensure uninterrupted operations, and alternate power generation the moment it's needed. 
Solutions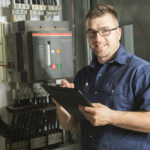 Comprehensive Maintenance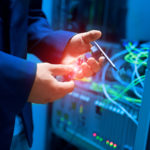 Critical Systems Management
Success Stories
All
Electrical
Data & Telecom
IT Services
Comprehensive Maintenance