Since 1974, Unity has installed power and electrical systems in commercial real estate, public facilities, and industrial sites across New York, New Jersey, and the entire country. Our knowledge of electrical infrastructure design, electrical installations for any size and scope of project, and expertise in electrical wiring and commercial lighting has allowed us to provide the kind of dependable, reliable, and cost-effective electrical construction systems and services our customers have grown to count on.
Our approach to electrical construction and electrical system installation integrates expertise at every step. Whether the project is wiring infrastructure for a complex new architectural design, or providing energy upgrade retrofits for historically significant buildings, we provide the technical expertise to ensure projects are completed within time and budget allocations.
Our customers include Fortune 100 companies, Class A commercial real estate owners, stadiums, airports, higher education, and government buildings. Each building has its unique electrical installation challenges. Our many electrical construction success stories demonstrate how we have met those challenges with reliability and innovation.
Solutions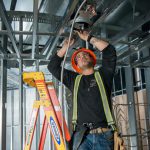 Electrical Power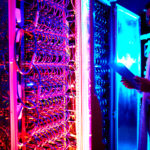 Data Centers & Telecommunications
Success Stories
All
Electrical
Data & Telecom
IT Services
Comprehensive Maintenance