The 11th annual Climate Week NYC took place September 23-28, and showcased some of the world's top climate innovators. Participants discussed innovations for reducing energy usage, new energy generation methods, and advances in key technologies, like district heating and cooling, to name just a few.
ENGIE's CEO, Isabelle Kocher, spoke at the opening ceremony alongside political leaders like Danish Prime Minister Mette Frederiksen, Spain's President Pedro Sánchez Pérez-Castejón, and Costa Rica's President Carlos Alvarado Quesada.
Kocher, who Forbes magazine has named one of the most influential women in the world, told the audience that it was time to create new business models, where market forces "create value by healing the world's fractures." "We have to channel the power of the business community to help solve our challenges," she added. 
To meet climate targets, it's essential to accelerate the pace of the zero-carbon global energy transition, she said, calling on governments to implement regulations to make it happen. "If everybody waits for everybody, we can't do the energy transition, so let's get on with the job."
ENGIE also launched the New York City headquarters for ENGIE Impact, which delivers sustainability solutions to corporations, cities, and governments worldwide. According to ENGIE Impact, "if commercial and industrial buildings in the U.S. improved energy efficiency by just 10%, it could reduce GHG emissions by the equivalent of 49 million vehicles."
Mathias Lelievre, CEO of ENGIE Impact, also called for businesses to prioritize sustainability, saying it "must live at the heart of each organization, not just as an environmental concern, but as a key driver of economic growth."  
During Climate Week NYC this year, ENGIE Services also released a free downloadable guide for New York City building owners faced with navigating the new climate law, LL97. The law, which seeks to reduce carbon emissions by 40% over 2005 levels by the year 2030, sets out annual carbon emissions intensity targets for buildings larger than 25,000 square feet.
One such building is the newly restored historic landmark TWA Hotel at John F. Kennedy International Airport. The Eero Saarinen-designed hotel, originally built in 1956, had sat empty since 2001, until Unity International Group and two other electrical contractors began work on a $265 million project to bring it back to life.
As part of climate week, Unity's Ed Dougherty hosted a number of employees from ENGIE and Unity — for a tour of the iconic newly refurbished hotel at JFK airport, including the hotel's greenhouse-gas-reducing cogeneration plant. Unity installed thousands of LED lights that will further reduce the facility's overall energy use. 
From JFK Airport to the green-lit high-rises of Lower Manhattan, it was clear during NYC Climate Week that anywhere you went, the strongest voices in businesses and governments alike are committing to climate action, and to achieving a zero-carbon future as soon as possible.
Did you enjoy reading about Climate Week NYC 2019? For more information on Unity's construction service offerings: Renewables
How will LL97 impact your buildings? Download our free guide for building owners and managers.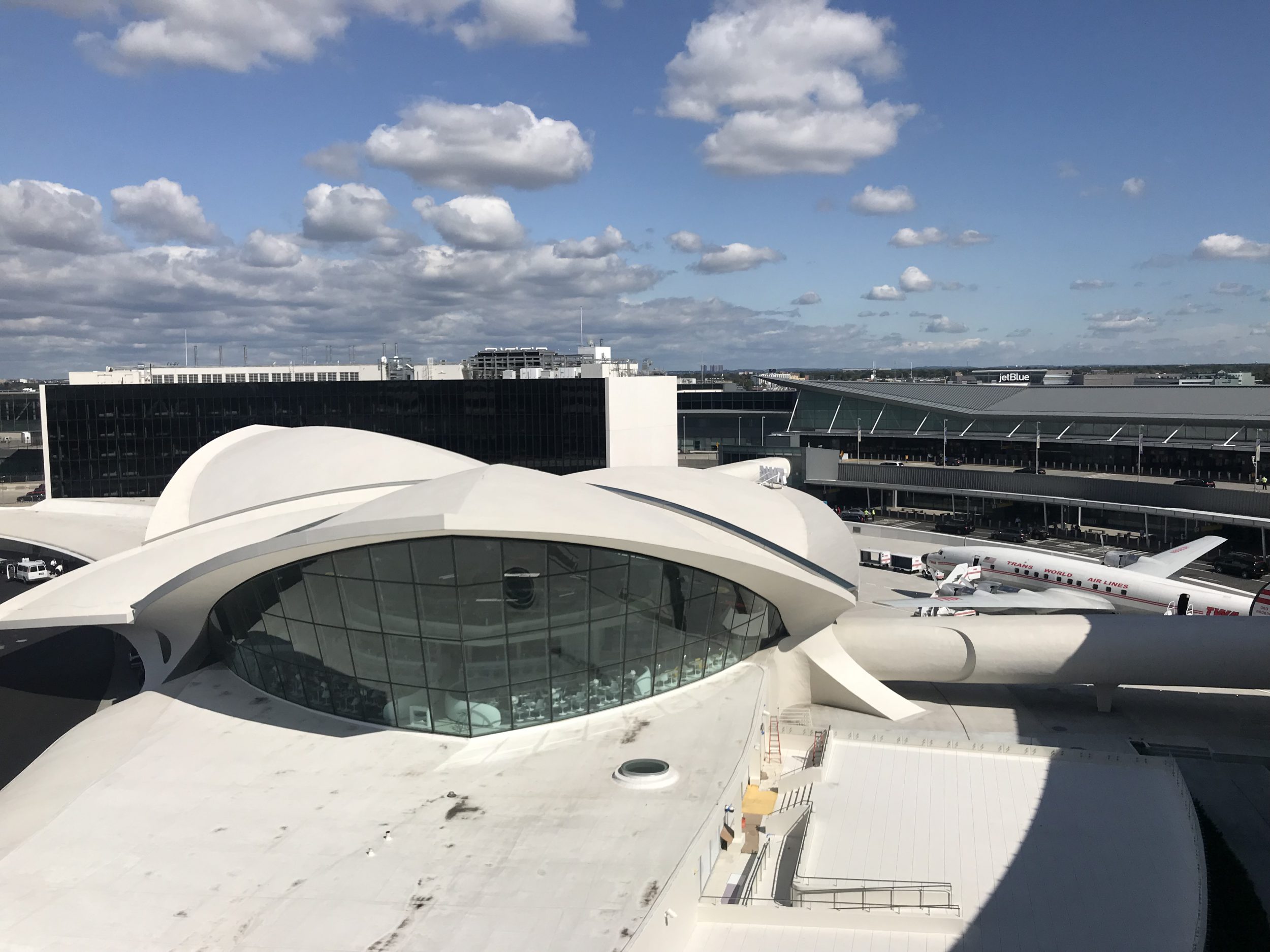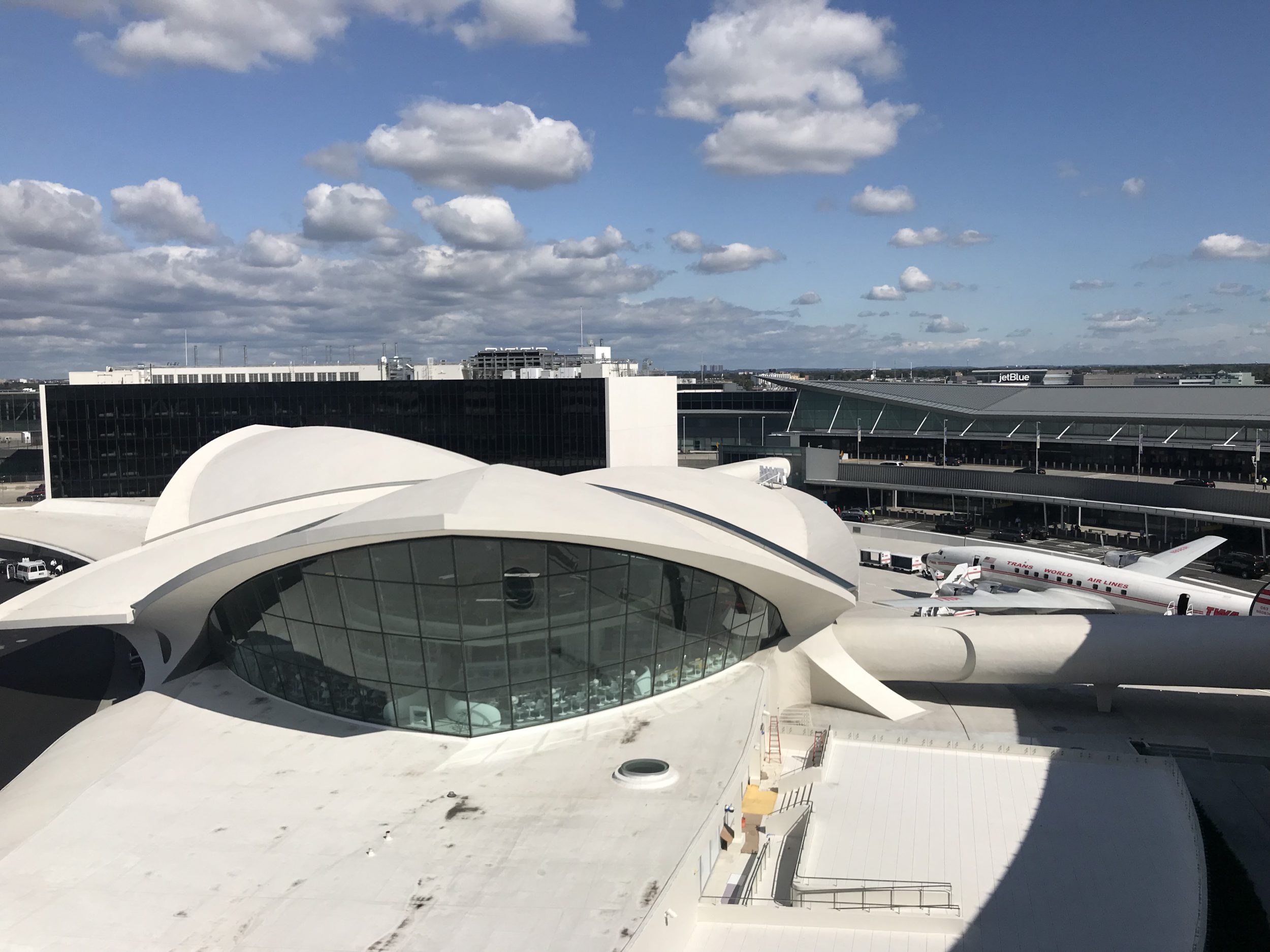 Categories: Renewables, Sustainability, New York News
Tags: Engie, Airports, Climate Talk, Climate Week